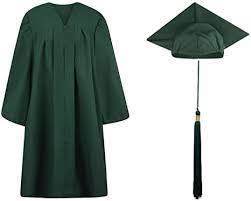 1-17-2022 Dear Sanford School Community: Due to several positive COVID cases within our school, we will be moving to remote learning for the rest of the week beginning tomorrow January 18. Although we will allow athletes to continue to practice, we highly recommend not sending them to practice if they are experiencing any symptoms to assist in keeping the teams healthy. The basketball game with Centauri is canceled but will be rescheduled in the coming weeks. This is due to the high number of students and families with COVID in our communities. More information on other scheduled events will be released after we visit with those schools. The school will return to in-person learning beginning Monday, January 24, 2022. We would encourage parents to keep students who are sick or exposed away from others outside their immediate family as we are finding this variant is very contagious. Thank you for your understanding and assistance. Sincerely, Kevin Edgar Superintendent

JV Boys game is canceled today. Girls Varsity will begin at 4:30 pm followed by Varsity Boys. GO BIG GREEN!

Attention Sanford Juniors and parents. Students in the 11th Grade will be taking the Colorado School day SAT on April 13, 2022. The Colorado Department of Education will cover all fees so students can take the SAT with Essay during the school day test. If students are interested in taking the essay portion please sign up with Mrs. Duran before February 15th.

Due to continued power outages Sanford School District will not be in session today.

Due to inclement weather and power outages Sanford School is going on a two-hour delay. Classes will begin at 10:00 a.m. and buses will run two hours later than regularly scheduled.


Indian Nation! There will be a "Welcome Home Champs" party for the State Champion Dance Team. We well meet them North of La Jara at 1pm, and follow them to the school were we can hang out with the champs for a bit. Let's celebrate! GO BIG GREEN!!

Congratulations to our dance team, 2A STATE CHAMPS!!!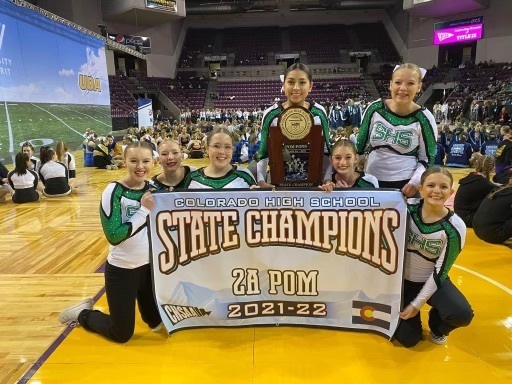 Christmas Operetta 2021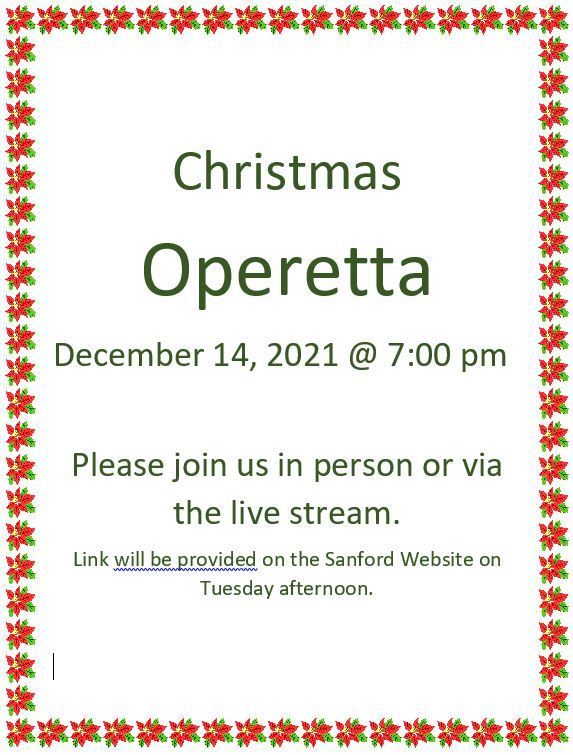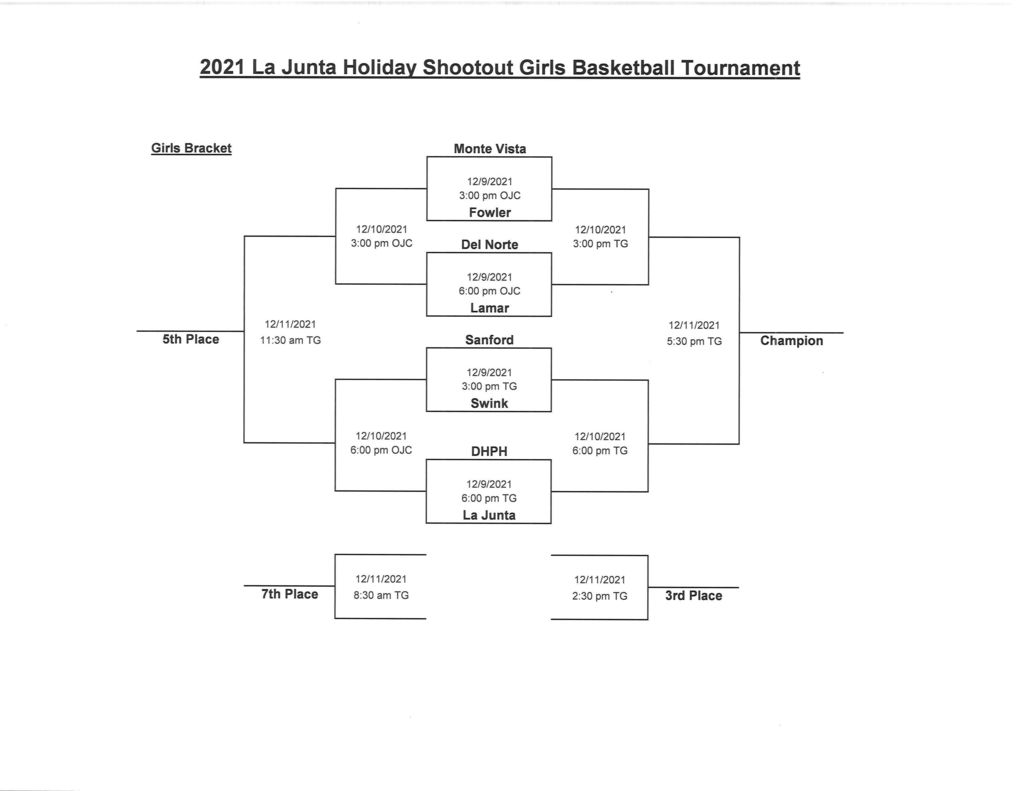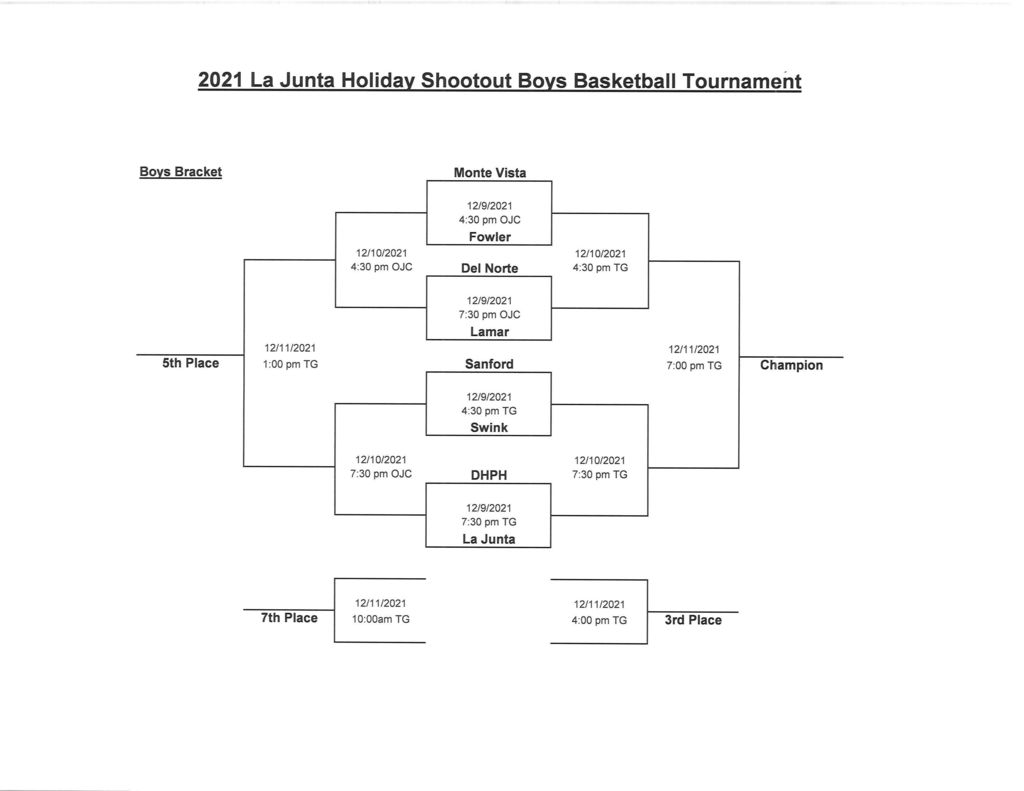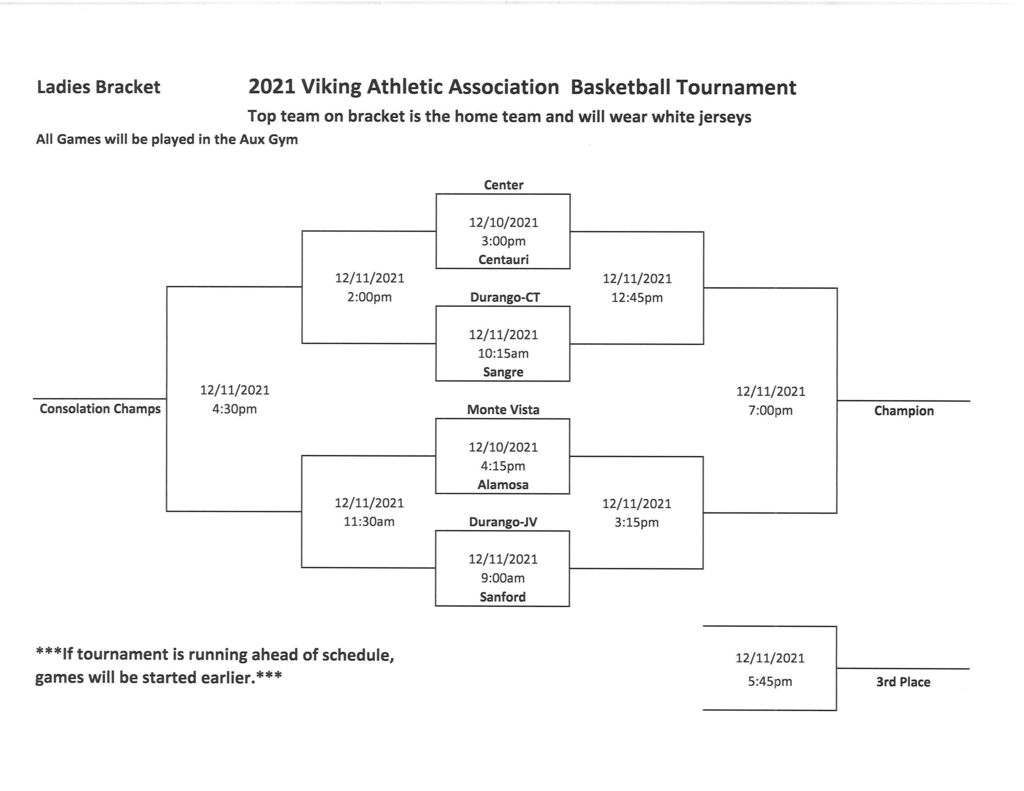 The Cheer and Dance teams will perform at the World Arena in Colorado Springs. Cheer—Thursday, Dec. 9th at 9:22am—Finals—Approx. 4:30—5:30pm Dance—Saturday, Dec. 11th at 8:50am—Finals—Approx. 3:45-4:15pm GO BIG GREEN!!!!!
You can get your first, second or booster shot at this clinic. It will be held in the Aux gym from 12:00 pm-3:00 pm. The link to register is
https://www.comassvax.org//appointment/en/reg/2512607979
. This is for any students ages 5 years and up, anyone from our community is welcome to come get one. Once you get to the school we will verify what dose you need, and get you in! Thank you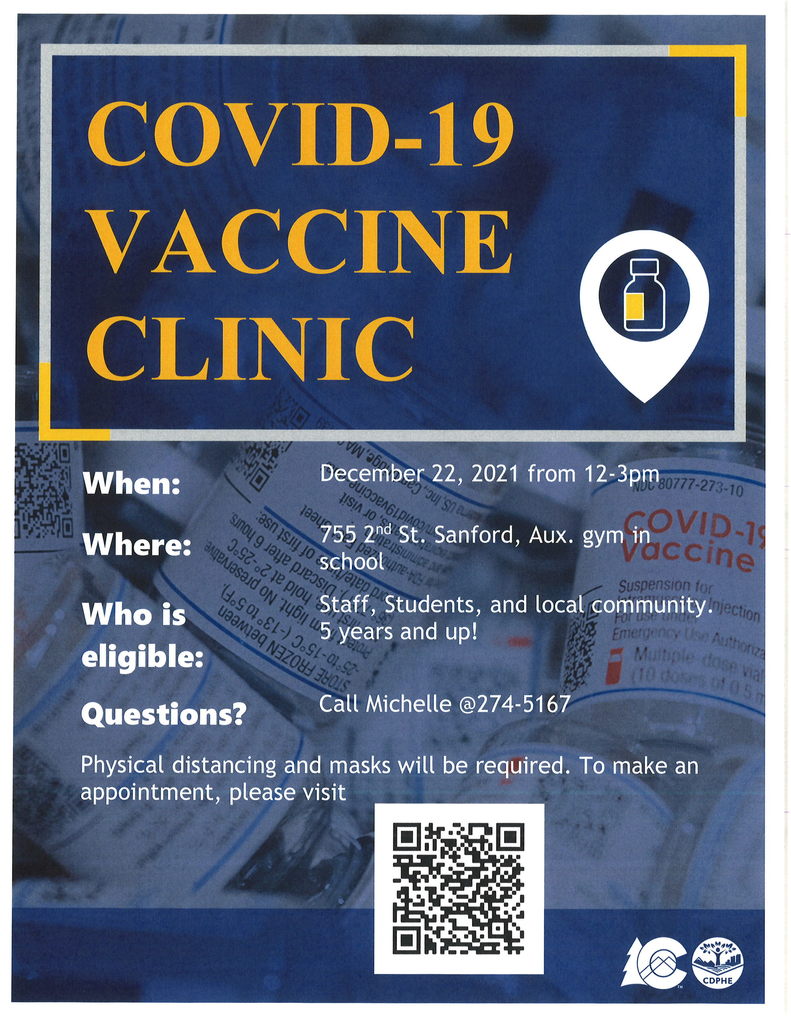 🏀💚🏀 Join us for the annual Green and White Scrimmage tonight, Friday Dec. 3rd. Little kids games start at 5:30. H.S games will follow. There will be a drawing for prizes and a potato bar dinner for $7 a plate. 🏀💚🏀
Here we go Sanford here we go!!! 8-Man Semi-Final Sanford @ Mancos Saturday, November 20th @ 1:00pm Watch it here: NFHS Network Listen here: 95. 3 KYDN, or kydncountry.com GO INDIANS!!!

ASU STEM Saturday (December 4)
Green and White Scrimmage and Youth Basketball Camp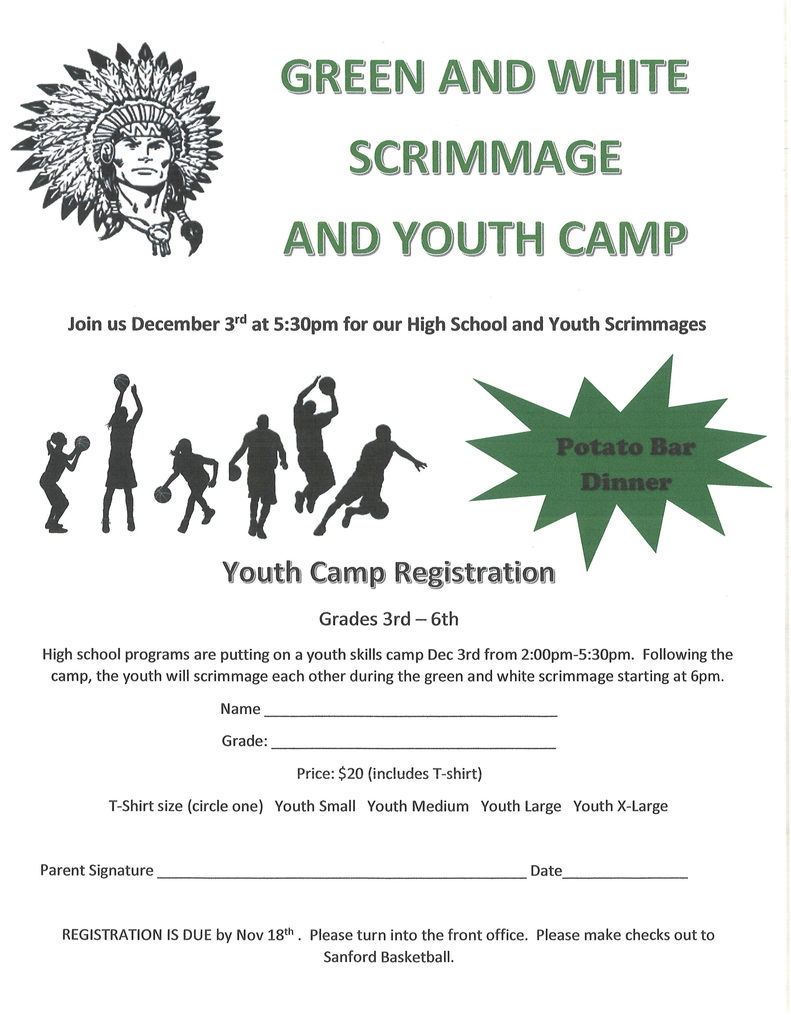 FOOTBALL GAME INFORMATION Sanford vs. Vail Christian Saturday, Nov. 13th- 1:00pm Gates will open at 12:00pm Games will be aired and streamed on the Radio at 1240AM, 101.3 FM, and foxsportsslv.com GO BIG GREEN!!

ATTENTION Elementary Parents!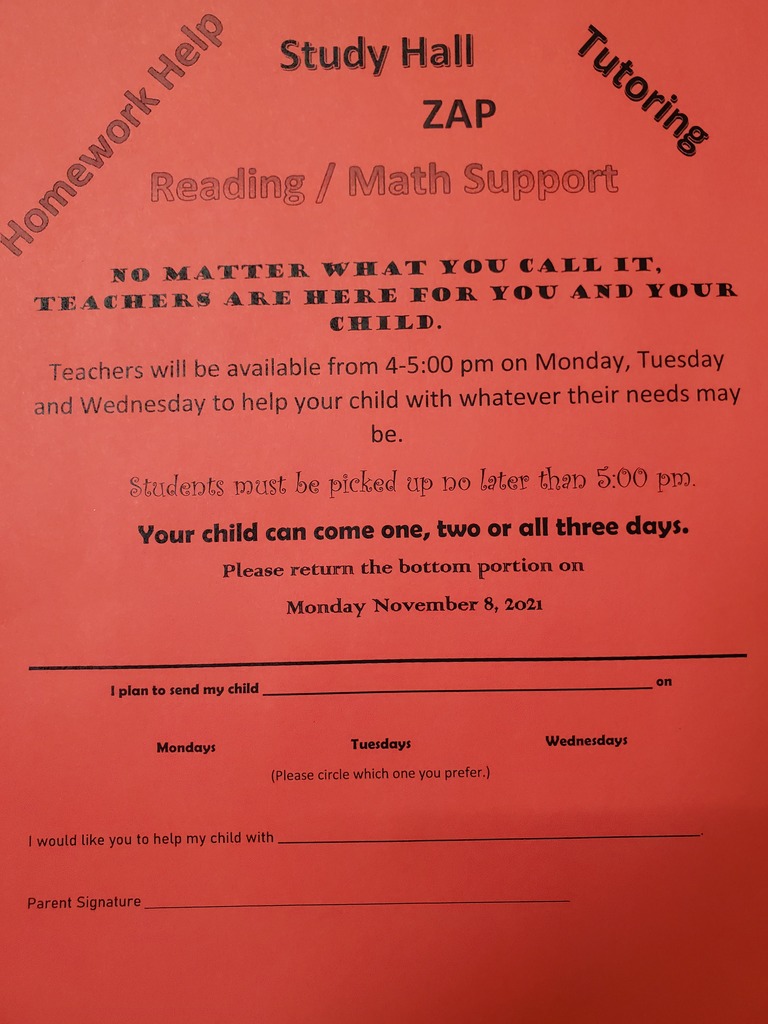 It's that time of year again. Start cleaning out the closets and storage spaces to gather donations for the Christmas Store. We will take all gently used items. No clothes please. We always need items for teenagers and dads. You may drop your donations off at the school or you can make arrangements for them to be picked up. Please call Jessica Willett 719-850-3554 for a pick up. Thank you.