Sanford High School Academic and Athletic Awards Night will be Tuesday, May 23, 2023, at 7:00 pm in the Aux gym.

LOST AND FOUND! Please stop by the school and look through the lost and found items to claim your child's belongings. We have A LOT! The items are located in the elementary hallway between the kindergarten classrooms. Thank you.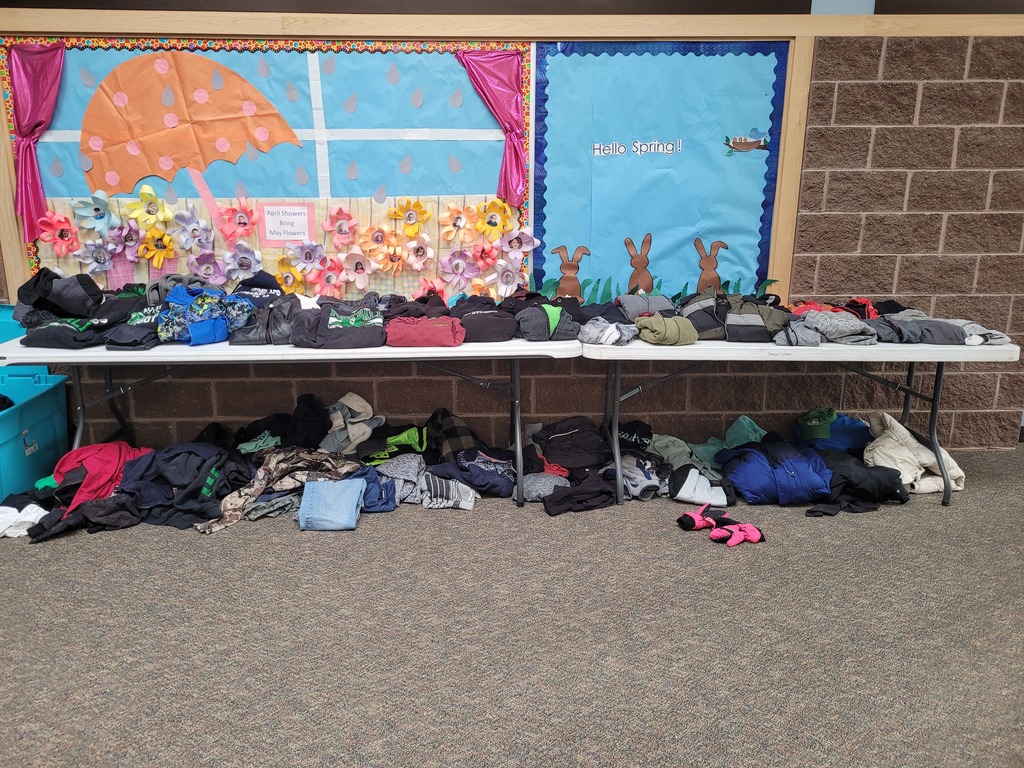 Willy Wonka JR.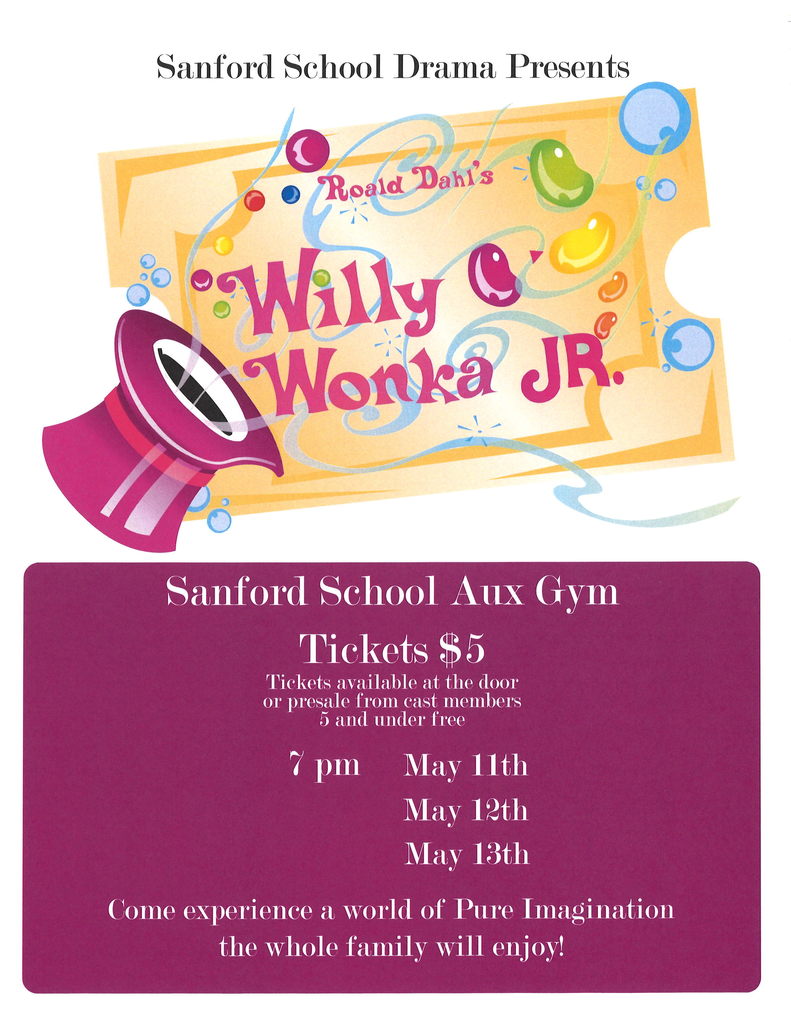 The JH track meet in Sangre de Cristo will be tomorrow Saturday, April 29.
Class & Spring Sports Picture Day!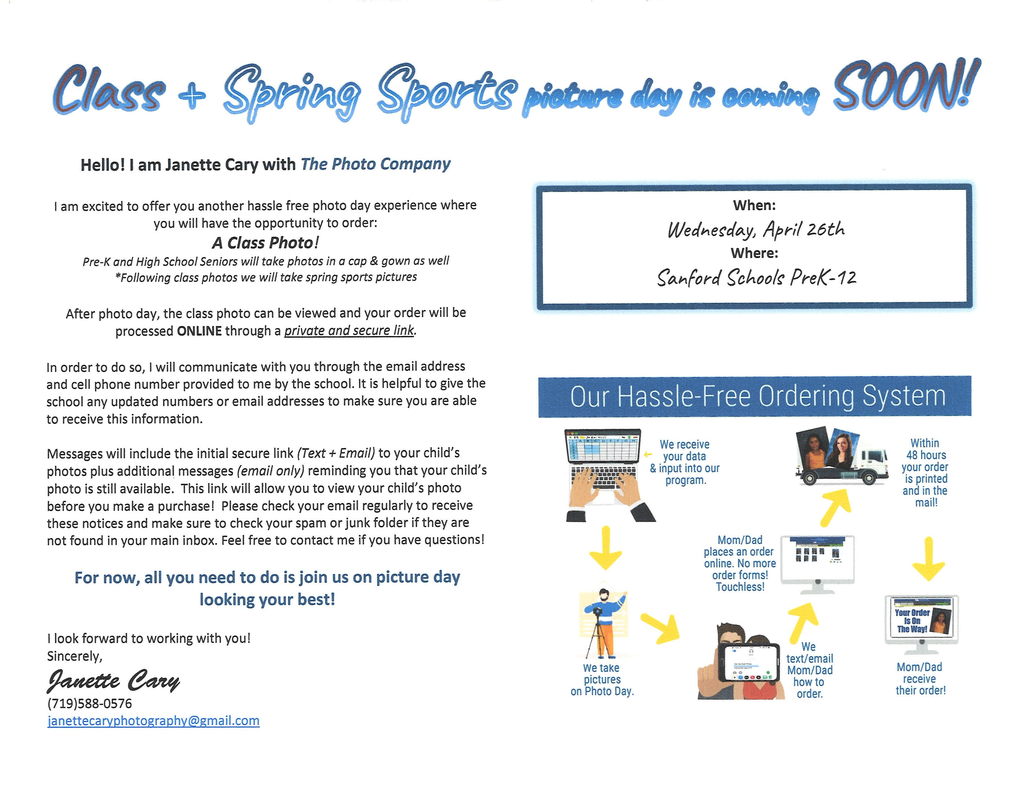 The HS Baseball game has been canceled due to the inclement weather today. The game has been rescheduled for Tuesday, May 9th.
Attention FCCLA parents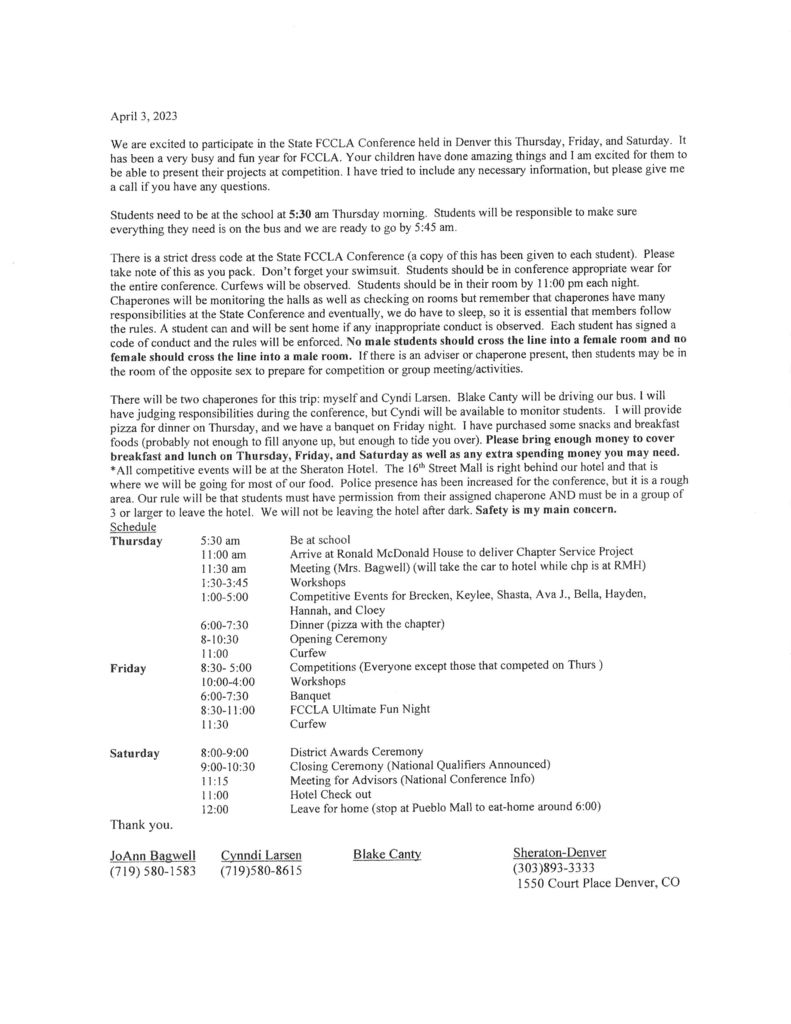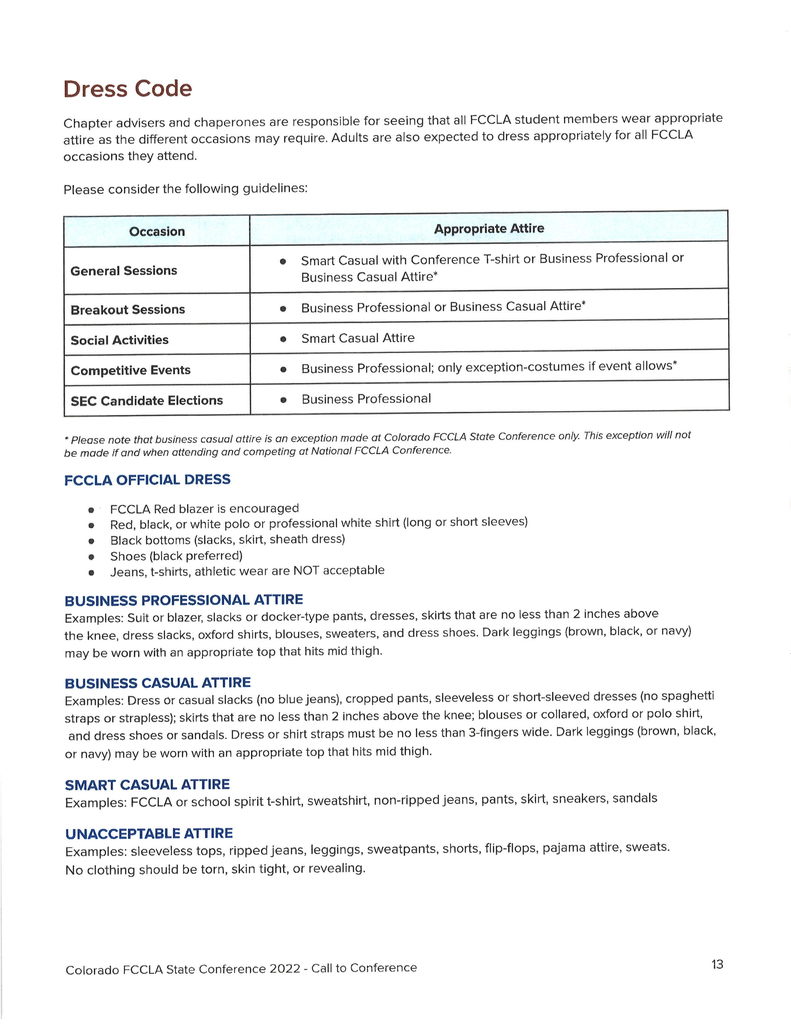 Sanford Preschool & Kindergarten Registration If your child is 4 years old by July 1, they are eligible for Preschool. If they are 5 by July 1, they are eligible for kindergarten. We would love to have your child attend Sanford Elementary. See the flier for information.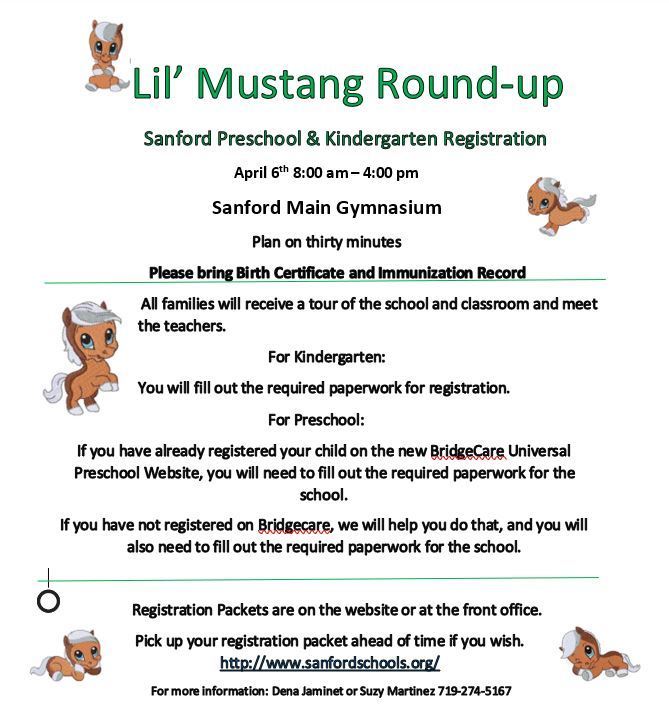 5th & 6th Grade Music Concert Join us tonight in person or via the Sanford Events YouTube Channel for the music concert highlighting the talents of the 5th and 6th grade students. The program will start at 7:00 pm.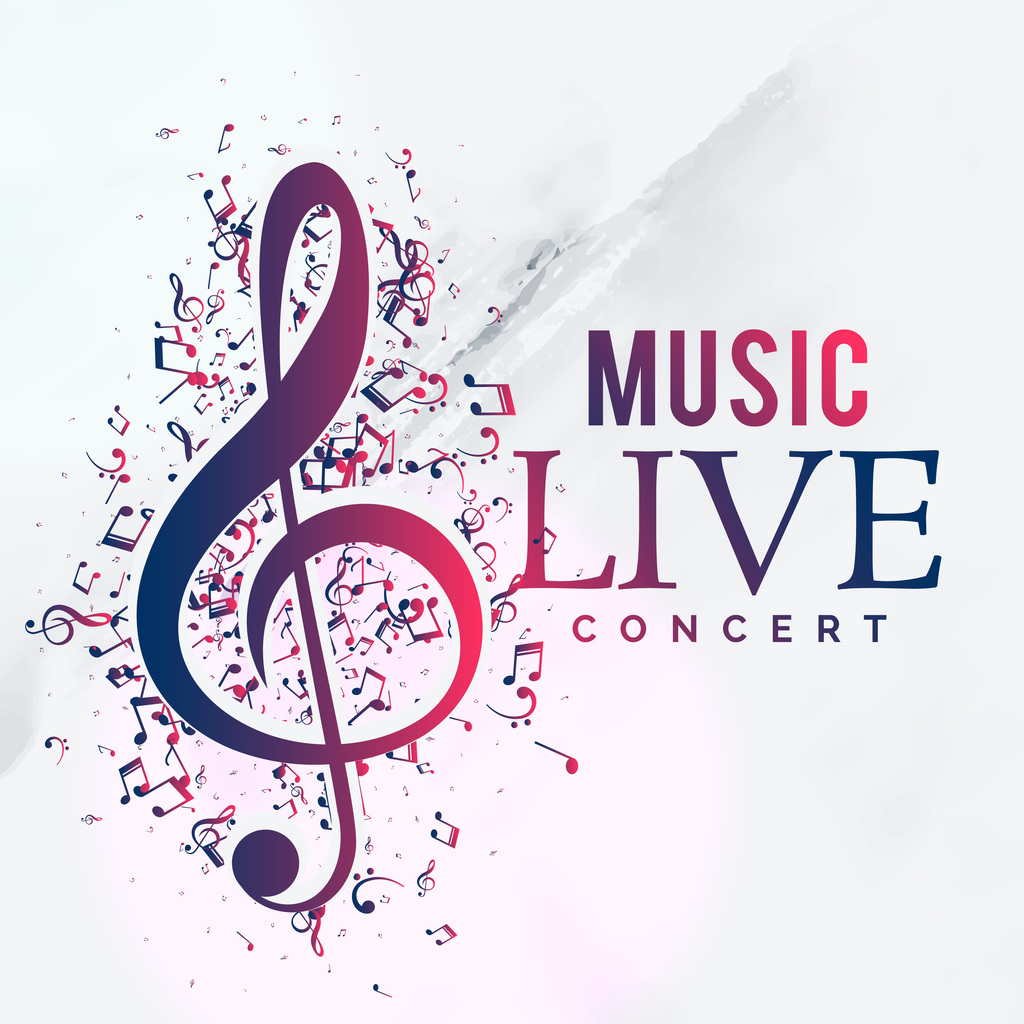 GO BIG GREEN!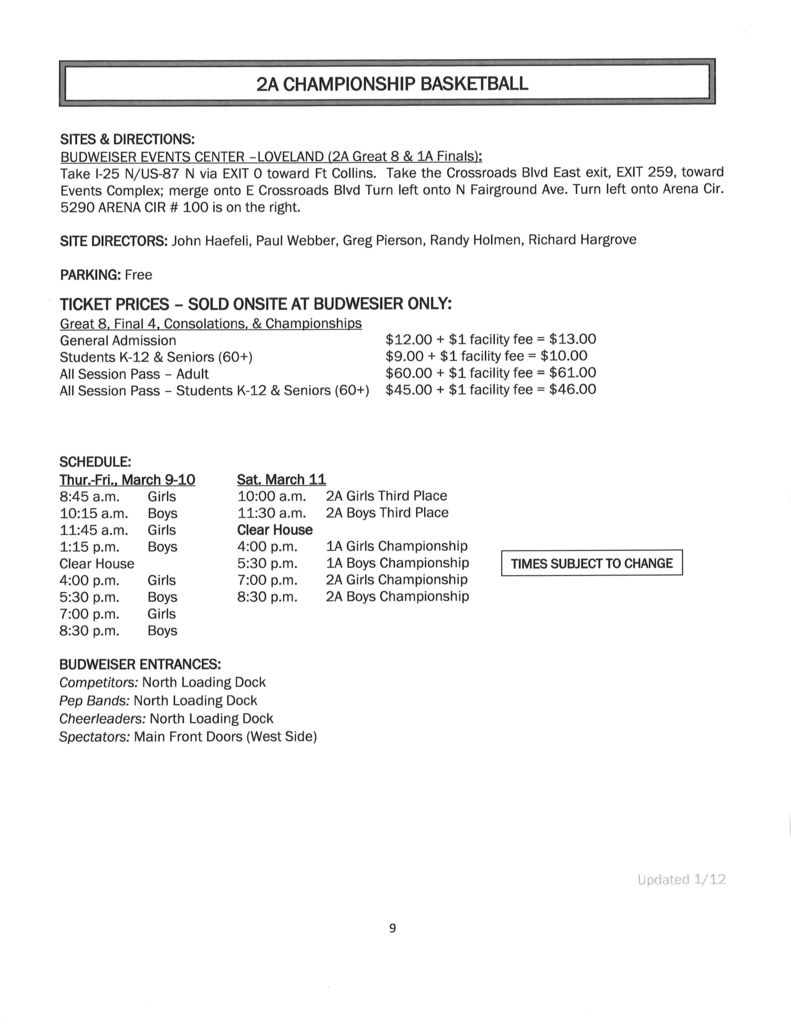 Join us tomorrow night! Please send any unwanted books to school with your kids.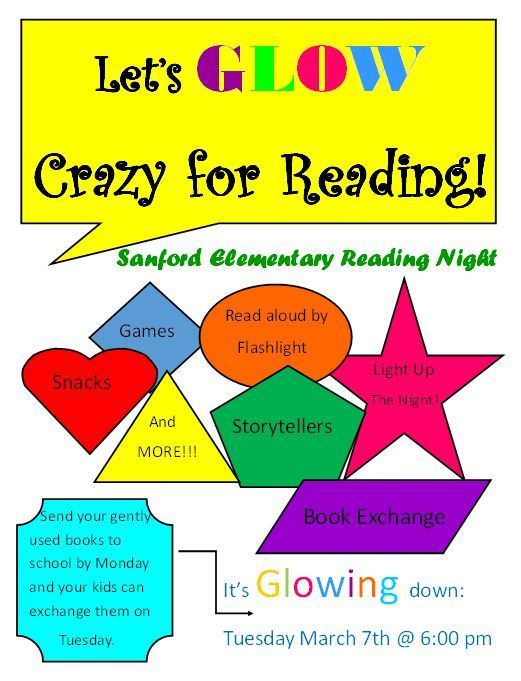 Auditions for the upcoming drama production Willy Wonka Jr: Monday March 13th - Elementary Auditions from 4:00 p.m.-6:00 p.m. in the cafeteria. Tuesday March 14th - Junior/Senior High School Auditions from 4:00 p.m.- 6:00 p.m. in the cafeteria. Wednesday March 15th - Call Backs 4:00 p.m. - 6:00 p.m. Rehearsals will start on Monday, March 27th.

Family Reading Night! All are welcome.
Regional Basketball Schedule:
https://m.youtube.com/channel/UCLeElcCGu3ldpUMCpv75Kyw
Friday, March 3rd- in Sanford(Boys) 4:30 pm - Sanford vs Haxtun 6:00 pm- Monte Vista vs Merino Saturday, March 4th 12:00 pm- Championship Friday, March 3rd- in Burlington (Girls) 5:30 pm- Burlington vs Sargent 7:00 pm- Sanford vs Hayden Saturday, March 4th 1:00 pm- Championship GO BIG GREEN!

Dr. Suess Dress-Up Week I know we have had a lot of dress-up weeks lately, but we wanted to do something just for the elementary to help celebrate Dr. Seuss and the 100th day of school.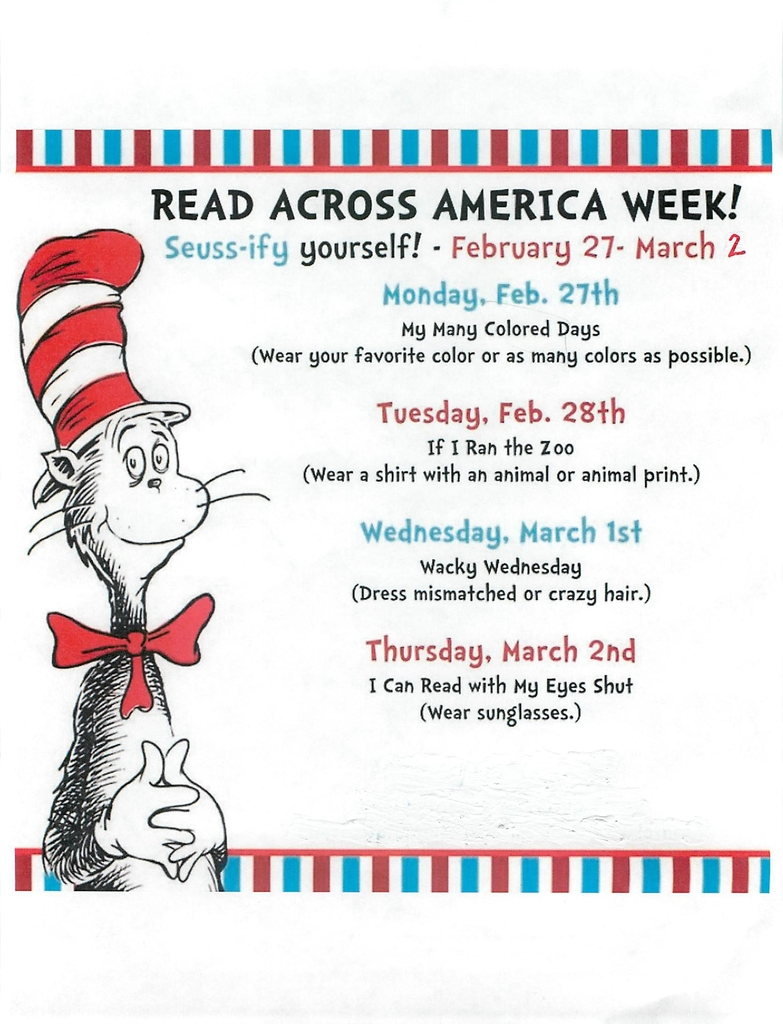 Sanford Elementary Talent Show. Parents are welcome.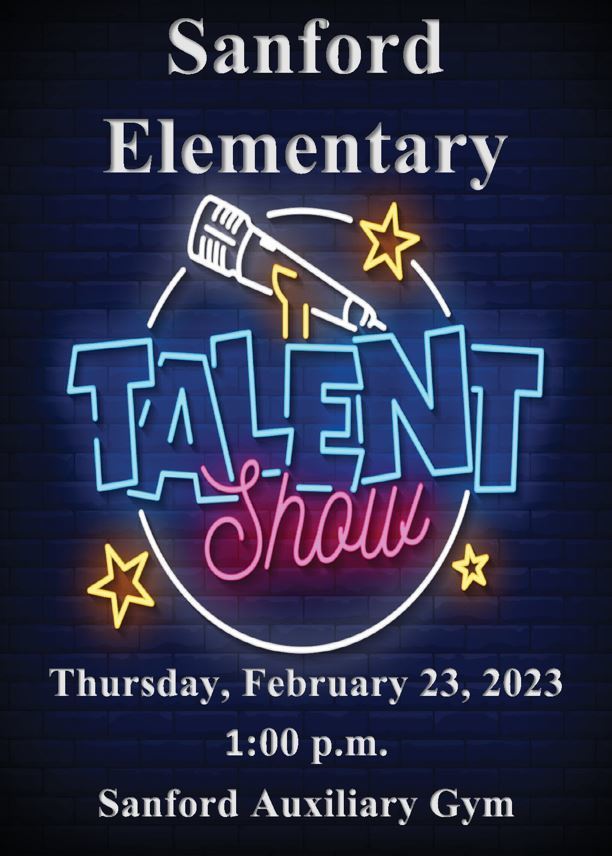 Say "hello" to parent-teacher chat and classroom announcements in the Sanford app! With the addition of Rooms, our district app keeps getting better. Parents/ guardians check your email with instructions to sign up and access new features.


Say "hello" to parent-teacher chat in the Sanford app! The same district app now offers class streams, class announcements, and parent-teacher chat. 
 Download for Android
http://bit.ly/2IPxIV6

Download for iPhone
https://apple.co/2ILjDb2
There will be NO Lego Club after school tomorrow, Wednesday February 8th.
Basketball Game Schedule Friday 2/3- @ Crested Butte 4:00pm JV Girls- Elementary Gym 4:00pm JV Boys- High School Gym 5:30pm Varsity Girls- High School Gym 7:00pm Varsity Boys- High School Gym Saturday 2/4- VS Trinidad 1:00pm JV Girls 2:30pm JV Boys 4:00pm Varsity Girls 5:30pm Varsity Boys GO BIG GREEN!!