The PTO Christmas Store is needing gift bag donations. Our order will not arrive in time. We would like to collect them today. They can be dropped off at the front office or call Pam 719-580-1456 or Jessica 719-850-3554. Thank you!

Veteran's Day Celebration November 11th @ 3:00 pm. Everyone wear your red, white, and blue to show your support for the veterans.
Parents: We have lots of clothing and items in our lost and found. Please come in or have your students look through the lost and found today or tomorrow. We will donate any remaining items tomorrow after school. Thank you!

Seniors and Parents just a reminder - Wednesday Oct. 2nd from 6:00-7:00pm ASU Financial Aid office will be here to assist you in completing the FAFSA. Please take a look at the FAFSA checklist to help you prepare for FAFSA completion
https://5il.co/ag6d
.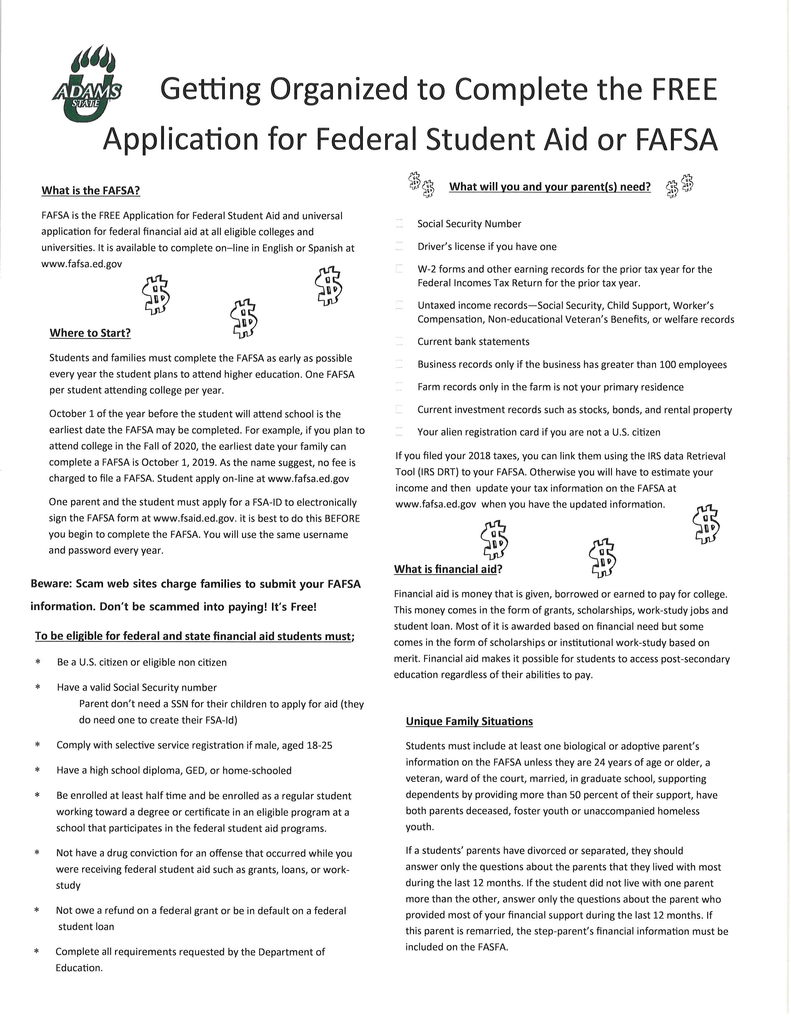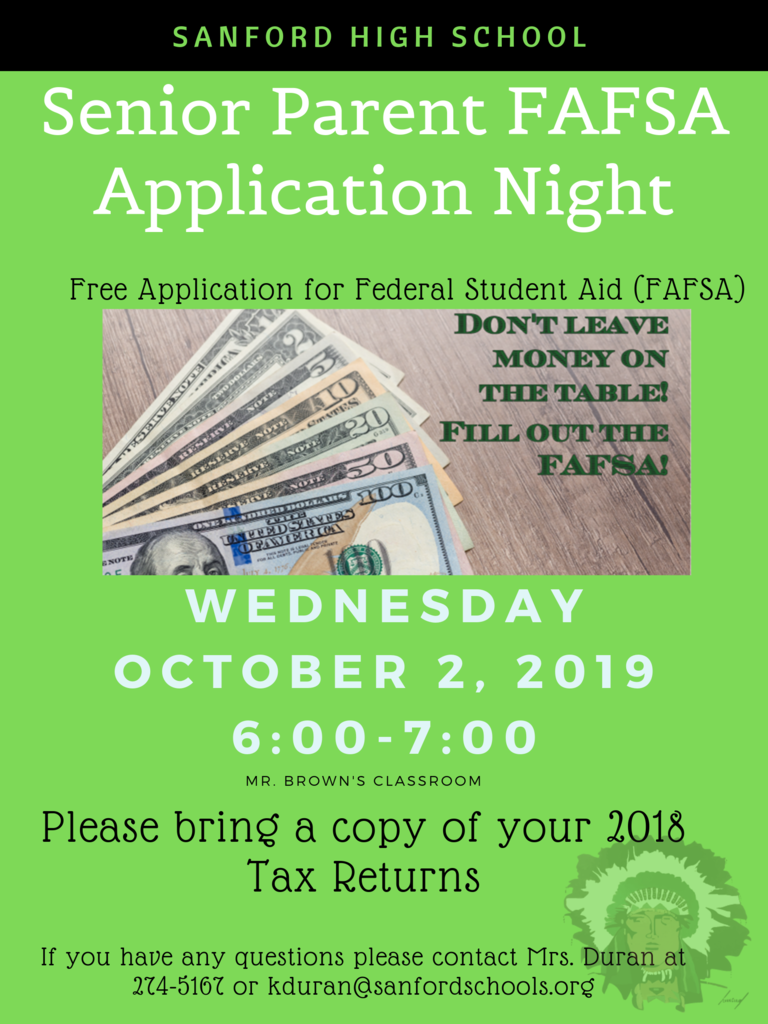 Adams State University Fall 2019 Stem Saturdays. These fill up fast and they are awesome opportunities. If interested please get them in.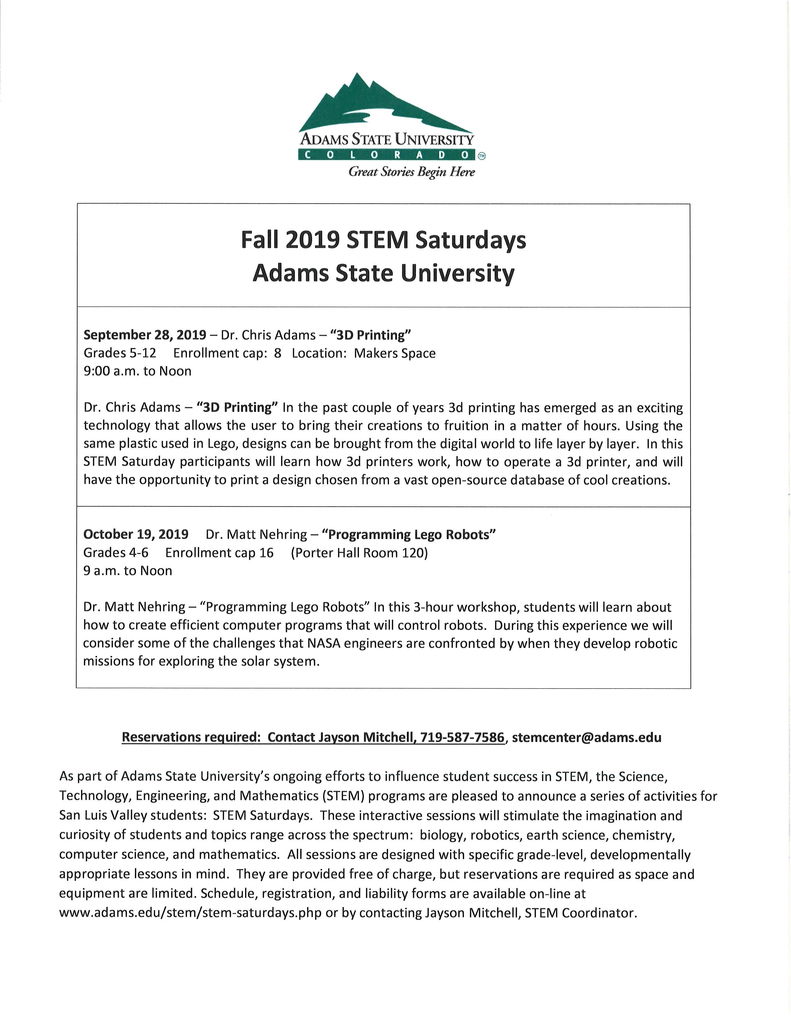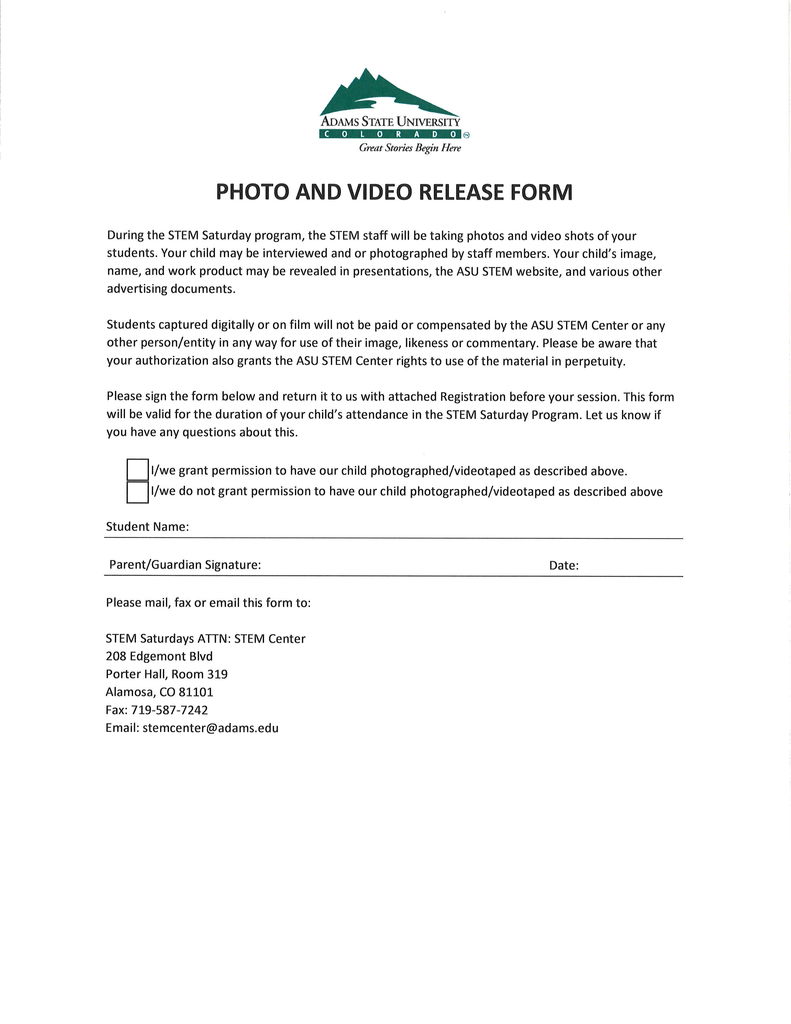 Scholarship Parent Forum - Brought to you by the Boettcher Foundation & The Daniels Fund Scholarship. September 25th 6:00-7:30 @ ASU Carson Auditorium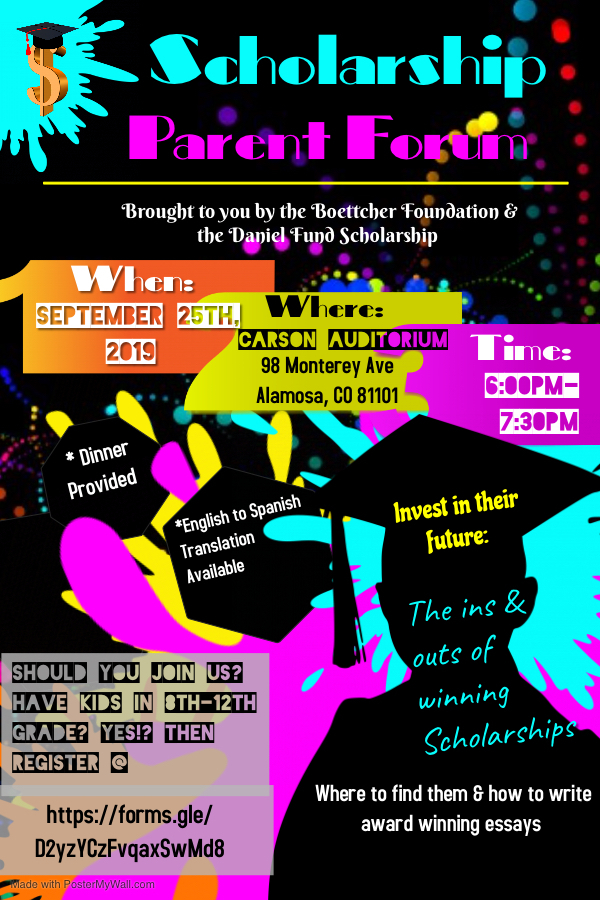 Hello this is Sanford Schools. Welcome Back Night has been moved to the week before school starts. It will be held Thursday August 15th from 5:30-8:00 pm.
Parents you can now access registration paperwork on our school website It is found under each school in the registration folder. Paperwork turned in on Welcome Back Night will receive a ticket for the door prize drawing.

Sanford Elementary hosted an Elementary Career Fair today! Thank you to the amazing professionals in our community that volunteered their time to share their careers with our students! ASU's Boomer was lucky enough to get a check up from Dr. Clint Sowards!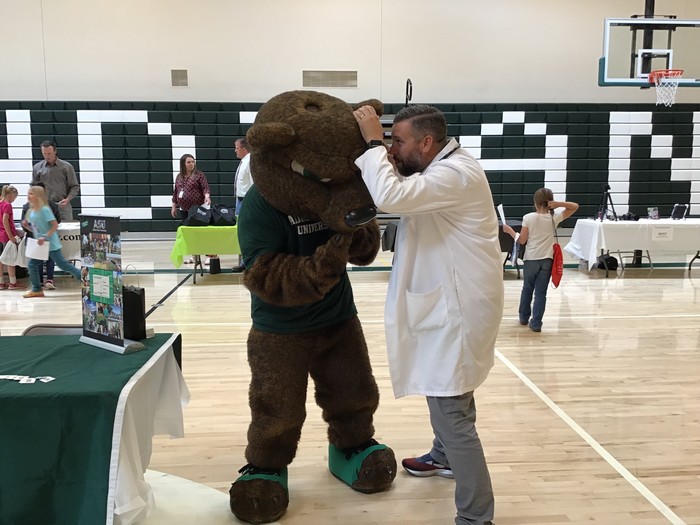 Band Concert and a variety of other music performances.

Attention Parents: The Colorado Department of Education is offering all students grades 9, 10, & 11 the opportunity to take the PSAT 9/10 and SAT in April. Juniors will be taking the SAT on Tuesday April 9th Freshman & Sophomores will be taking the PSAT9/10 on Wednesday April 10th Students will complete the preadministration session on Monday March 26th. Please see the link
https://5il.co/6vbt
attached Student Data Consent Form. To participate in the optional questionnaire portion of the preadministration session, students will need to sign the student data consent form. Students have free access to SAT practice on Khan Academy. If you would like more information please feel free to email Mrs. Duran,
kduran@sanfordschools.org
or check out the link here
https://5il.co/6vbu
.


If you haven't already, check out Sanford's new app. Search "Sanford School District" in Google Play or the Apple App Store.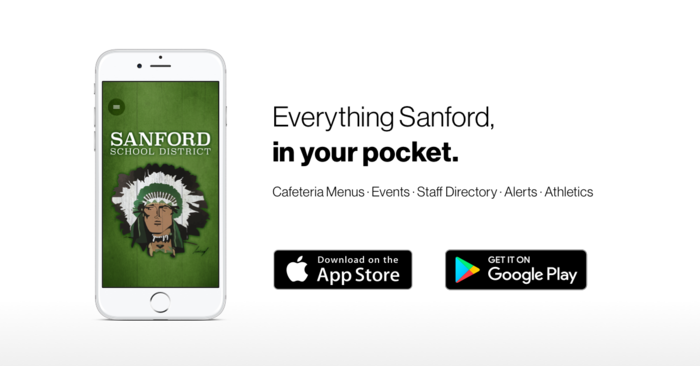 If you are taking pictures of your students, we would love you to hashtag them #GoBigGreen1819 on Facebook or instagram. We would love to use your pictures on our school website, in the yearbook, and in other school activities and this allows us to do so. #GoBigGreen1819