Attention Athletes: Every athlete needs to fill out the waiver form before participating in the Weight Room, Open Gym and Open Field. Please go to our Website>Explore>Documents>Athletics>2020-2021>Return to Participate Safety Plan Athletes.

Don't forget about library day today! Come in from 10 to 11 and check out a new book.

ATTENTION -Junior/Senior High School students ! Registration links are posted on Mrs. Duran's teacher page. Please complete your registration for the 2020-2021 school year as soon as possible. Please feel free to email Mrs. Duran with any questions
kduran@sanfordschools.org

Please see the Elementary update on the facebook page or website for information about the Teacher Parade TOMORROW!


Check the news page for the latest Elementary Update from Mrs. Jaminet.

Governor Polis has extended the closure of face-to-face instruction through April 30, 2020. Please see the latest news article on the school website for more information.

Juniors and Seniors, we were scheduled to visit Fort Lewis College in Durango today! Our tour was cancelled but you can still visit while in the comfort of your own home! Check out their virtual tour
https://www.youvisit.com/tour/fortlewis/85861?pl=v
Also please check Mrs. Duran's teacher page to stay connected with me!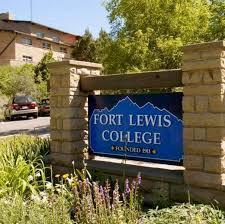 Sanford Schools educational plan to continue remote learning and food services continues as planned. Please see our latest news article for more information.

Please see the latest information in our News article titled Picking up Student Belongings and Books.

Please read our latest news article concerning delivery of education and food services beginning March 24, 2020 and take our survey embedded in the article.

Little Indians Learning Fair Postponed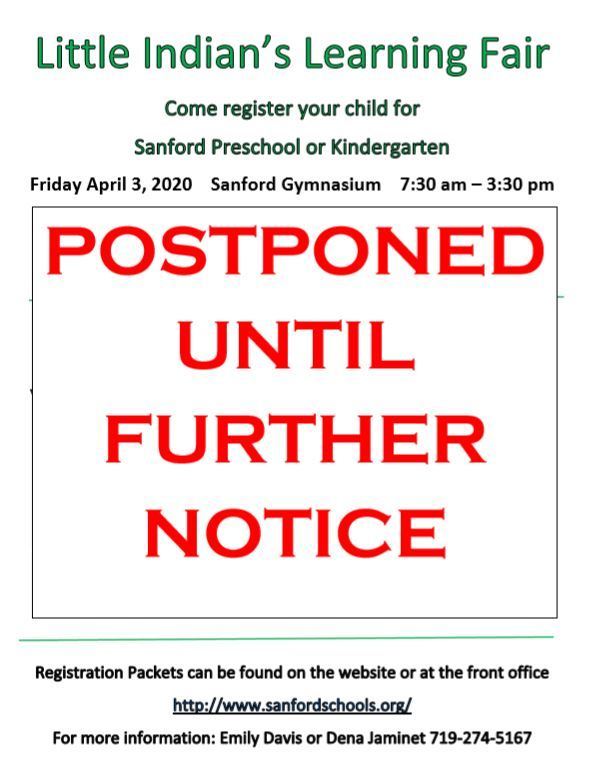 Sanford School District is extending our break through April 18, 2020. Education will be delivered to students in an alternative format, we want our students academic growth and progress to continue. Please see the most current news article on our website for more information.

Please see the latest news article to get updated information concerning our School's response to the COVID-19 pandemic. More information will be forthcoming by the end of the day Wednesday, March 18.

All Remaining State Basketball Tournaments Are Cancelled. Please see CHSAA website for the official announcement.

Colorado High School Activities Association has cancelled all parent and fan attendance to the State Basketball Tournaments under the recommendation of the State Health Department.
Sanford parents and fans, we have been notified that due to the COVID-19 and under the recommendation of the state health department that parents and fans will not be allowed into the state tournament. An official statement can be found on CHSSA's website.


Please support this FCCLA project and enjoy dinner as a family on Sunday, February 16th!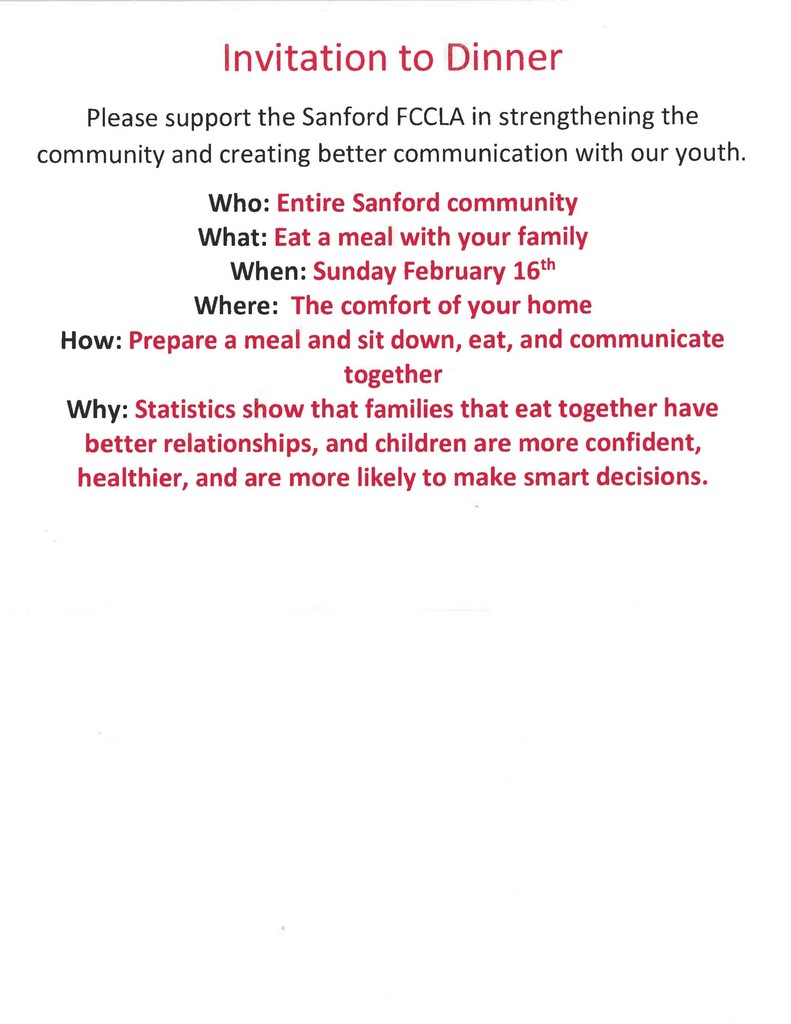 Did you know Sanford is a part of the ASU Upward Bound Program? If students or parents would like more information please contact Mrs. Duran,
kduran@sanfordschools.org
. The application deadline for 8th grade recruitment is February 22nd.