EDIT MAIN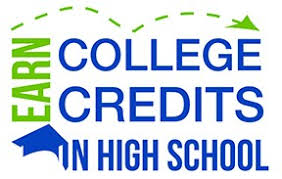 Concurrent Enrollment Transparency Bill (HB 16-1144) Sanford School District communication to students, parent(s) and legal guardian
Sanford School District would like to share with you the Concurrent Enrollment opportunities that are available to students at Sanford High School.
Concurrent Enrollment programs allow high school students to enroll in college courses and earn credit at no cost to them for tuition. The College Opportunity Fund and Sanford School District will pay the tuition portion for college courses at the local community college rates on behalf of the student- Six credit hours per academic term. Qualified students can enroll in college academic, career and technical education courses, which may include coursework related to apprenticeship programs and internship programs. Concurrent enrollment programs help students develop the knowledge, skills and abilities necessary to be ready for college and the workforce.
The process to enroll in these types of courses can be found in district policy IHCDA , IHCDA-R.
Sanford High School currently has an agreement with Trinidad State Junior College and Adams State University to offer courses which apply toward a college degree or certificate. Please meet with your school counselor to discuss eligible college courses.
Sanford School District will pay for the course upfront. However, if for any reason, your student does not complete the class or does not receive a passing grade (letter grade of C or above), you as the parent/guardian and/or child shall repay the amount of tuition paid by the district.
Sanford School District will for 6 credit hours per semester. Students/parents are responsible for fees associated with the class. If a student takes more than 6 credit hours the student/parent are responsible for tuition and fees for the courses. The grade earned is recorded on the student's high school and college transcript.
Please make sure you and your parent/guardian are communicating with the colleges of your interest to ensure the courses you take a transferable.Many courses are GT (guaranteed transferable). The information below also identifies if the course is able to be transferred to other public Colorado colleges and universities.
http://highered.colorado.gov/academics/transfers/gtpathways/curriculum.html
Helpful Definitions:
-Prerequisites: These are courses that must be taken with a passing grade prior to the student being approved to enroll in the concurrent enrollment course.
-Area of Study: Yes, means that most colleges and universities in the State of Colorado give credit to students who have earned college credit at a different school in the program of study that the course can apply to. No, means that most colleges and universities in the State of Colorado do NOT give credit for these courses being earned at a different school in the program of study that the course can apply to.
-GT- Guaranteed transferable to any 4 year university in the state of Colorado.
Please meet with your high school counselor to make sure that any college courses that you are or will be taking meet the CE requirements.This determination may impact the course cost, your ability to transfer course credits to another college, or the amount and/or type of credits.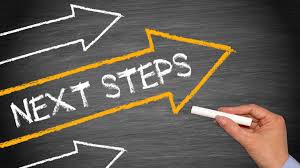 Concurrent Enrollment Student Checklist
Meet with your School Administrator or Counselor
Update your Individual Career and Academic Plan (ICAP) with your Counselor. Your counselor will examine your ICAP to approve moving forward with postsecondary courses or moving forward with other challenging courses.
Complete Assessment Testing Colleges require that students either take the Accuplacer exam or show qualifying ACT/SAT scores to enroll in courses. Talk to your counselor and the college about testing accommodations and any course prerequisites that may be required.
Complete your Paperwork many high schools will require you to submit a concurrent enrollment application and other necessary forms before enrolling into the post secondary course(s). Your counselor can provide you with a copy of all essential paperwork.
Complete your College Application Students must apply to the college they plan to attend. Meet with your counselor or school administrator to make sure the application(s) is (are) completed correctly.
Sign up for the College Opportunity Fund. The College Opportunity Fund (COF) stipend pays a portion of your total in-state tuition when you attend a Colorado public institution or a participating private institution. The stipend is paid on a per credit hour basis to the institution at which you are enrolled and will be deducted from the designated COF account.
Register for your Course(s)Once you have completed this checklist, you will need to register for your college course(s), pay any fees (if applicable), and purchase your text books.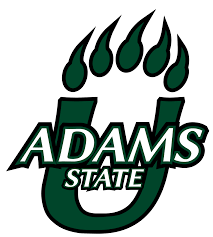 Get Started with Adams State University
-Complete the ASU Concurrent Agreement Form

-Apply for the College Opportunity Fund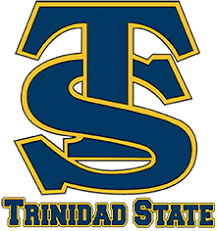 Get Started with Trinidad State Junior College
STEP 1: Complete the TSJC Application online
Apply to TSJC. You must apply to Trinidad State Junior College in order to earn college credit.
Some information you will need in order to complete you application is:
Your Social Security Number
Your parent's or guardian's driver license number and date of issue
The date of issue of your parent's or guardian's vehicle license plate
The month and year your parent or guardian began living in Colorado
You must check YES in the COF box (College Opportunity Fund) in the final section of your TSJC application. If you do not check YES, you may complete the COF application separately.
The College Opportunity Fund (funded by the State of Colorado) provides a portion of tuition for the first 145 credits earned towards a bachelor's degree. If you do not apply for COF, TSJC will bill you or your parent for the portion that would have been paid for by the COF.
STEP 2: Satisfy testing requirements
Testing is important so you can decide if you are ready for college-level work. Some classes require prerequisite test scores be met. Check with the TSJC Testing Center or your high school counselor for information about these courses and testing sessions at your high school. You may also submit qualifying ACT or SAT scores to meet this requirement.
STEP 3: Complete the Concurrent Enrollment Agreement & Registration Form
You MUST complete this form in order to be enrolled in the course for college credit. This form is required by the State of Colorado for all students concurrently enrolled. This form will be given to you by your teacher or counselor and requires student and parent signatures. Incomplete or late forms will not be accepted. Check with your counselor for deadlines.