Check the news page for the latest Elementary Update from Mrs. Jaminet.
Governor Polis has extended the closure of face-to-face instruction through April 30, 2020. Please see the latest news article on the school website for more information.

Juniors and Seniors, we were scheduled to visit Fort Lewis College in Durango today! Our tour was cancelled but you can still visit while in the comfort of your own home! Check out their virtual tour
https://www.youvisit.com/tour/fortlewis/85861?pl=v
Also please check Mrs. Duran's teacher page to stay connected with me!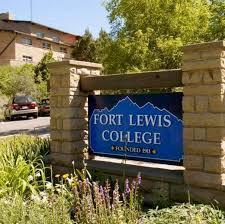 Sanford Schools educational plan to continue remote learning and food services continues as planned. Please see our latest news article for more information.
Please see the latest information in our News article titled Picking up Student Belongings and Books.
Please read our latest news article concerning delivery of education and food services beginning March 24, 2020 and take our survey embedded in the article.
Sanford School District is extending our break through April 18, 2020. Education will be delivered to students in an alternative format, we want our students academic growth and progress to continue. Please see the most current news article on our website for more information.
Please see the latest news article to get updated information concerning our School's response to the COVID-19 pandemic. More information will be forthcoming by the end of the day Wednesday, March 18.
All Remaining State Basketball Tournaments Are Cancelled. Please see CHSAA website for the official announcement.
Colorado High School Activities Association has cancelled all parent and fan attendance to the State Basketball Tournaments under the recommendation of the State Health Department.
Sanford parents and fans, we have been notified that due to the COVID-19 and under the recommendation of the state health department that parents and fans will not be allowed into the state tournament. An official statement can be found on CHSSA's website.

Did you know Sanford is a part of the ASU Upward Bound Program? If students or parents would like more information please contact Mrs. Duran,
kduran@sanfordschools.org
. The application deadline for 8th grade recruitment is February 22nd.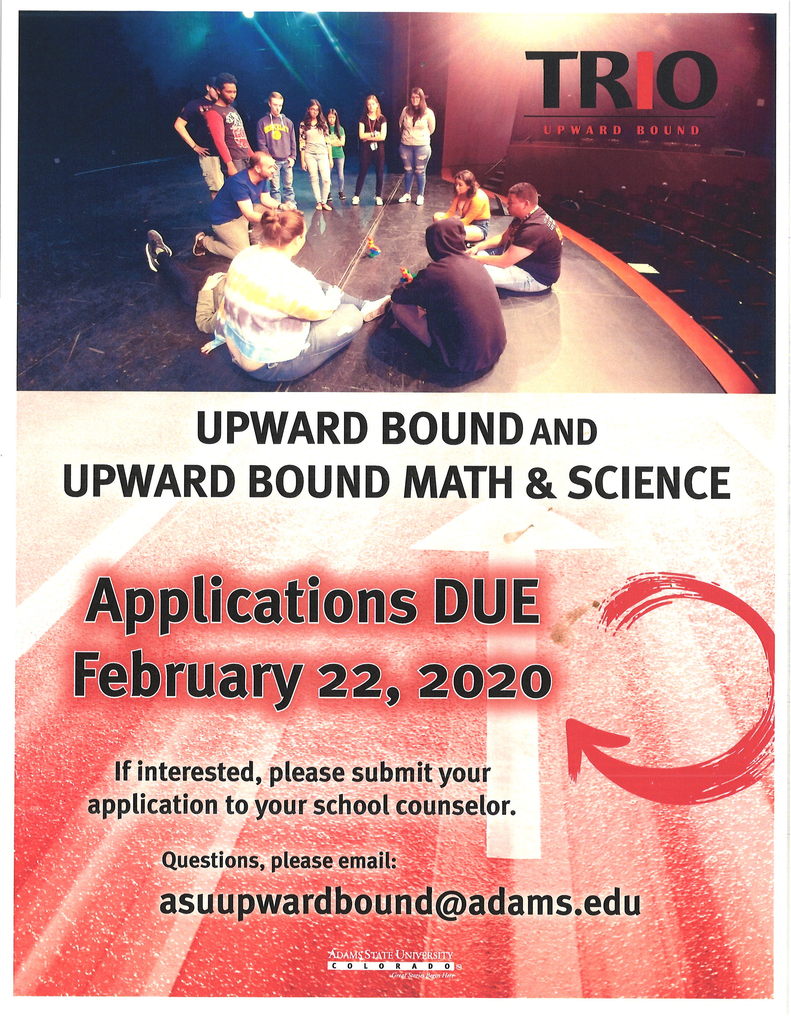 Game changes: 1/31 vs. Custer County · JV Girls 2:00 pm · JV Boys 3:00 pm Varsity Girls 4:00 pm · Varsity Boys 5:30 pm 2/1 vs. Del Norte · JV Girls 3:30 pm · Varsity Girls 4:30 pm · Varsity Boys 6:00 pm 2/4 vs. Sierra Grande · Varsity Girls 5:00 pm · Varsity Boys 6:30 pm

Merry Christmas Eve to you all! As you open gifts tomorrow, we are asking for a favor. Can you please save any festive bags for the Christmas store next year? We will gladly come pick them up after break. Send a text to 719-298-8786 or 719-850-3554 to arrange a pickup. We would also appreciate any items you would like to get rid of after all the clean-up is done. Wishing you a very Merry Christmas and a Happy New Year.
The band concert that was scheduled for tonight has been canceled. There will be a band performance tomorrow, December 11th, at 3:00 p.m. Parents are welcome to attend tomorrow's performance.
The PTO Christmas Store is needing gift bag donations. Our order will not arrive in time. We would like to collect them today. They can be dropped off at the front office or call Pam 719-580-1456 or Jessica 719-850-3554. Thank you!

Veteran's Day Celebration November 11th @ 3:00 pm. Everyone wear your red, white, and blue to show your support for the veterans.
Parents: We have lots of clothing and items in our lost and found. Please come in or have your students look through the lost and found today or tomorrow. We will donate any remaining items tomorrow after school. Thank you!

Seniors and Parents just a reminder - Wednesday Oct. 2nd from 6:00-7:00pm ASU Financial Aid office will be here to assist you in completing the FAFSA. Please take a look at the FAFSA checklist to help you prepare for FAFSA completion
https://5il.co/ag6d
.
Hello this is Sanford Schools. Welcome Back Night has been moved to the week before school starts. It will be held Thursday August 15th from 5:30-8:00 pm.
Parents you can now access registration paperwork on our school website It is found under each school in the registration folder. Paperwork turned in on Welcome Back Night will receive a ticket for the door prize drawing.

Attention Parents: The Colorado Department of Education is offering all students grades 9, 10, & 11 the opportunity to take the PSAT 9/10 and SAT in April. Juniors will be taking the SAT on Tuesday April 9th Freshman & Sophomores will be taking the PSAT9/10 on Wednesday April 10th Students will complete the preadministration session on Monday March 26th. Please see the link
https://5il.co/6vbt
attached Student Data Consent Form. To participate in the optional questionnaire portion of the preadministration session, students will need to sign the student data consent form. Students have free access to SAT practice on Khan Academy. If you would like more information please feel free to email Mrs. Duran,
kduran@sanfordschools.org
or check out the link here
https://5il.co/6vbu
.

If you haven't already, check out Sanford's new app. Search "Sanford School District" in Google Play or the Apple App Store.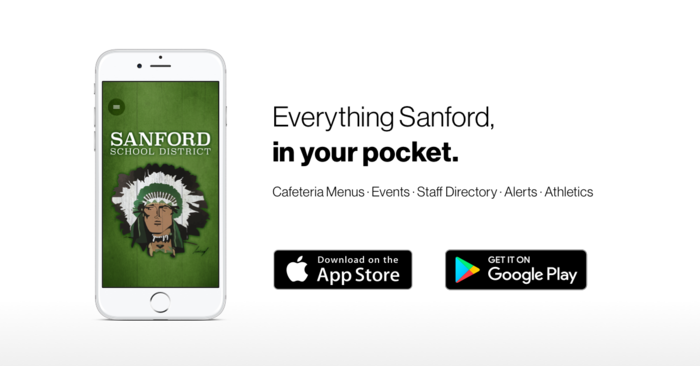 If you are taking pictures of your students, we would love you to hashtag them #GoBigGreen1819 on Facebook or instagram. We would love to use your pictures on our school website, in the yearbook, and in other school activities and this allows us to do so. #GoBigGreen1819